25 photos on a layout
I love Flip Flaps!  Belonging to a family who believe 6 photos are better than 1, I always have such a dilemma culling photos for my scrapbook layouts. Since discovering Flip Flaps my task has been made so much easier.
This was a magical day out with https://www.rockinghamwildencounters.com.au/ where we saw dozens of wild dolphins and snorkelled amongst them.  I wanted my page to feature as many photos as possible so I designed a layout that would accommodate 4" x 12" Flip Flaps on either side and printed most of the photos as 3" x 4".  The flip flaps come with adhesive already in place and you can stick it to a base page or the outside of a protector.  I would advise using the CTMH protectors as they are strong enough to cope with the extra weight.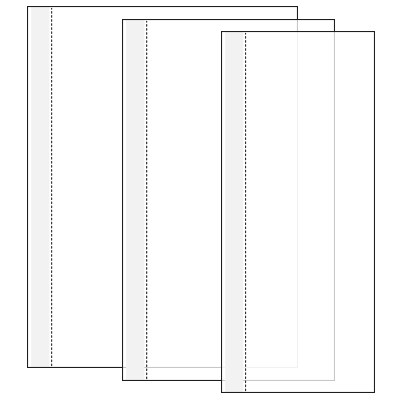 Memory Protectors™ Flip Flaps™ 12" Assortment ( Z1325) allow you to slide your photos or journaling into the pocket, attach with the adhesive strip, and you're done! It's a fun interactive element for your pages. 8 protectors in the pack: 4 – 6" x 12", 2 – 4" x 12", and 2 – 8" x 12", each with strong adhesive attachment strip. Click here to order.
The decorative elements in the centre of the layout were created using the CTMH Artbooking Cricut Cartridge.  The Sorbet sunray is an overlay found on p52 (Overlay Shift 9.5").  I used the cut overlay on the LH page and the cut outs on the RH page.
The photo mats were from p 67.  I 'modified' them a little with my scissors to fit my 6" x 4" photos.  Look closely at the photo below and you can see where I cut and overlapped.
Those lovely waves are also on p 67.  I used different shades of blue and a bit of White Daisy daubing to give the effect of waves. I hope you like this fun layout.  Remember, you are welcome to use my Cricut anytime you attend a workshop.  CTMH consultants also have the opportunity to purchase a  Cricut Explore Bundle which includes $120 of bonus product.  Find out more about joining our team by clicking here. Keep Smiling, Shaunna PS Have you subscribed to receive my Blog posts via email?  Click on the RSS-Posts link to the left and sign up today.