Safe Travels
I'm powering through my 2014 pages!  Up to June already.  It's hard to believe this was the beginning of Kathryn and James 6 month journey to Uganda and Europe.  They've been home and gone again since these photos were taken.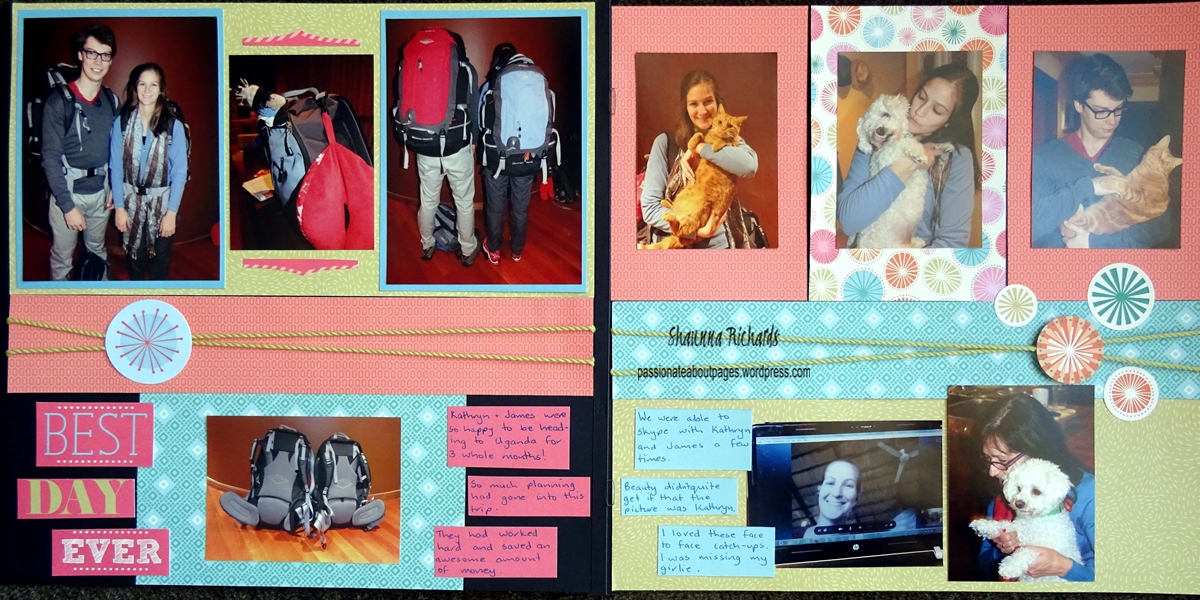 March is the final month we can order
Hopscotch
papers and I just had to open one more pack - I have loved using this collection.  The colours and patterns have just worked with so many different page themes.
I used the stickers from the collection, called
Complements
in CTMH speak, which made the page super quick to complete.  The title was a larger sticker but I cut it up to make it less dominant on the page.  Pretty proud of myself blending thick twine with the circular stickers too... what do you think?
Glue dots are the best adhesive for securing the twine when you wrap it over the edge of the paper.  They hold the twine in place and are not messy to use.  Click
here
to see what they look like.
If you need an extra pack of Hopscotch paper order it today - stocks are selling out quickly.  Click
here
to go shopping.
Keep smiling,
Shaunna