Great Job! - Uni Graduation
Mike and I were so very proud of our daughter the night she graduated from the University of Western Australia.  She is a beautiful person inside and out and we hope she fulfils her dream to help the lives of those less fortunate than her.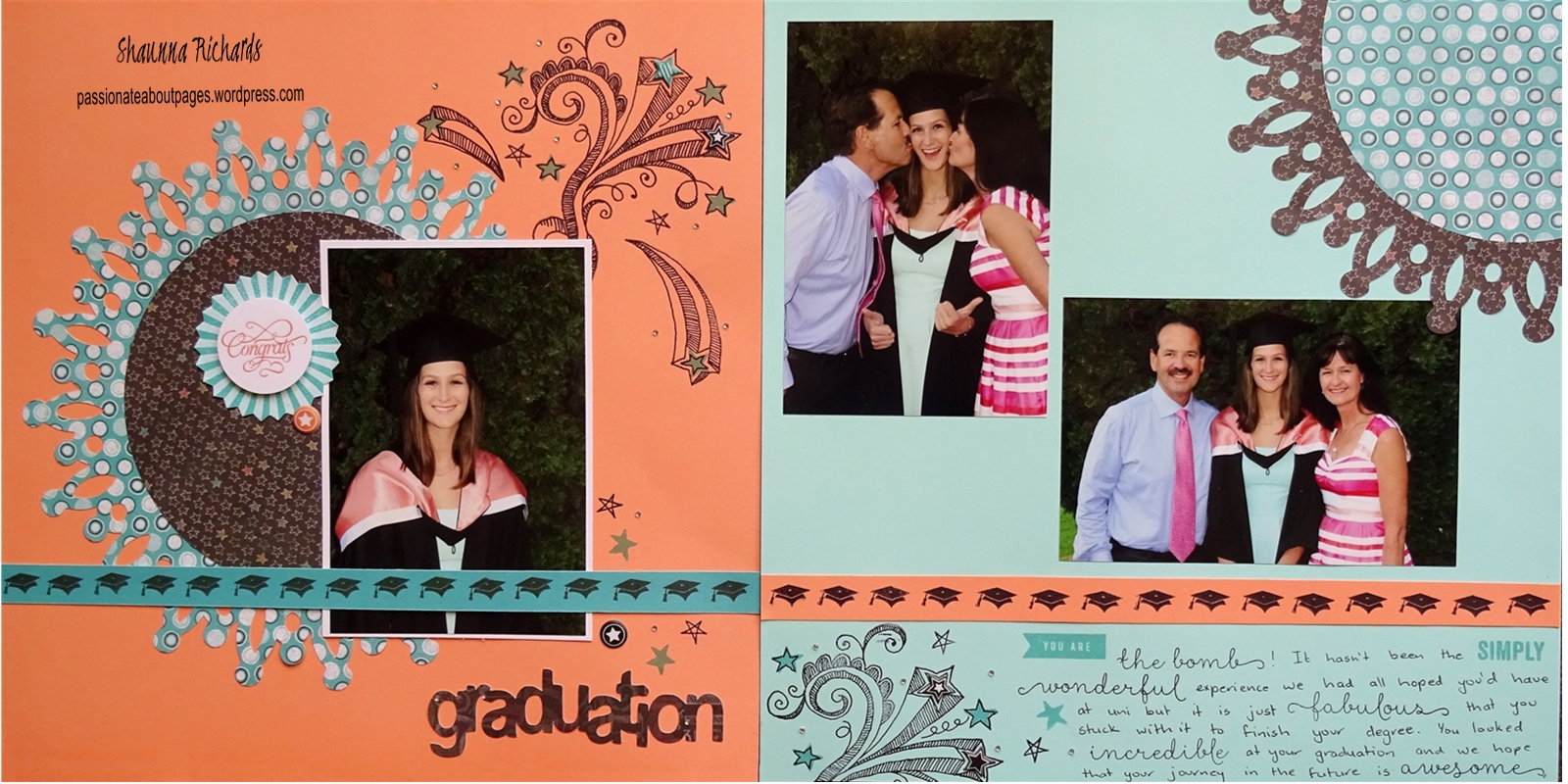 This page was a joy to make.  I knew the Great Job Stamp Set (C1588) was perfect.  It's lovely swirls just feel like a celebration.  I wanted the left hand page to be all about Kathryn so chose just one photo to include on it.  Our 'proud parents' shots had to go on the facing page.  The rosette, graduation cap and 'Congrats' stamp come from the Kudos stamp set which you get with the Artiste Cricut Collection.  A few Puffies stickers from the Chalk It Up Assortment finished off the page.
I used some of the words from the 'You're the Bomb' Stamp Set (C1617) within my journaling.  I like having fun this way.  It makes the story part of the design of the page.
This Great Job stamp set is included in the Gold registration for our Operation Smile fundraiser on March 7.  I'll have 4 more layouts to show everyone on the day.
Keep Smiling,
Shaunna