Hopscotch Happy Birthday
This fun layout came from page 36 of the Reflections How To Book.  I love that the layouts in this book have very simple designs you can dress up.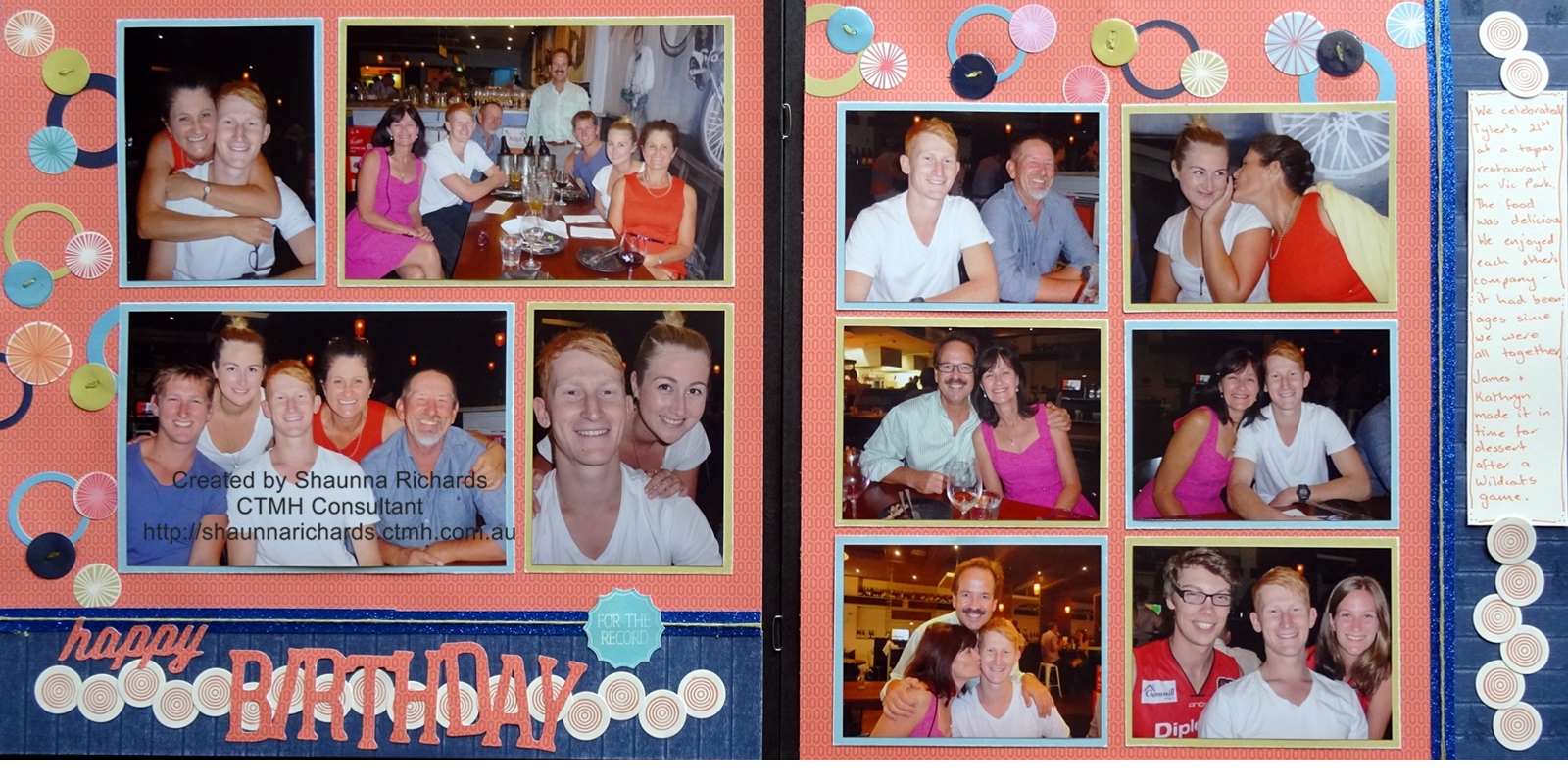 The Outdoor Denim strips have been scored using the Scoreboard and then sanded to expose a little of the white core.  This adds great texture.  The Hopscotch papers were perfect for my photos and the little concentric circles stamp from the WOTG kit added a nice accent to my Colonial White circles behind the title. How pretty does the NEW Blue Shimmer Trim look - I toned it down with a few strands of twine over it... bit less girlie that way.
The book described how to turn plain cardstock circles into shiny buttons!  Simply add some holes with the piecing tool, separate some Thick Twine into strands for the thread and then add Liquid Glass.  So simple and so effective.
A Special Offer from me to you to celebrate earning an all expenses paid holiday in Hawaii for my husband and I, courtesy of Close To My Heart.
As a way of thanking my loyal customers for supporting my business as I worked towards achieving this trip, I am offering the following bonus:
Place an online order of $50 or more this month and I will refund you $5 to offset postage.
If your order exceeds $100, your refund will be $9.50!
Click
here
to start shopping.
This offer is valid for all my customers ordering through my website
www.shaunnarichards.ctmh.com.au
between February 1 and February 28, 2015. To claim your reward, forward your order confirmation email to
shaunnarichards@bigpond.com
and include your bank details.  Refunds will be transferred by EFT on Mar 2, 2015
Keep Smiling,
Shaunna