Happy Australia Day
Happy Australia Day everyone!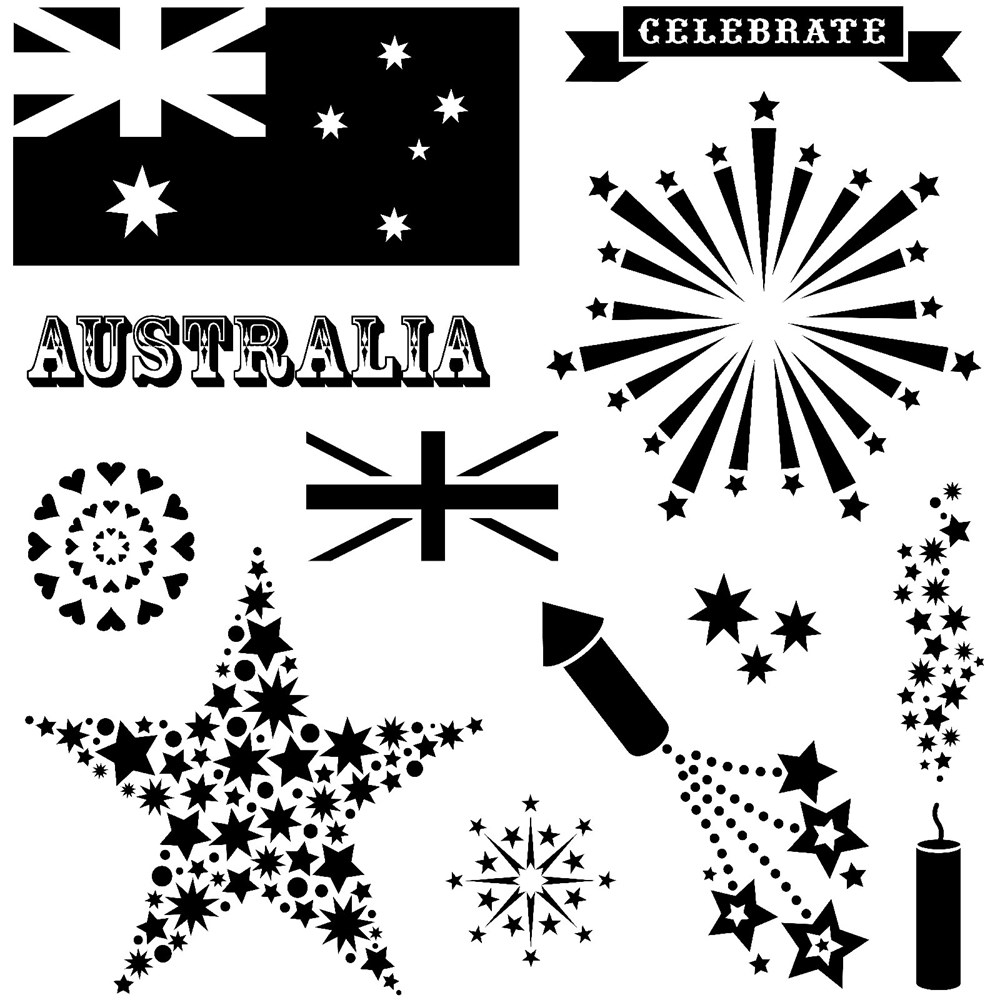 I hope you have plans for a relaxed day enjoying all the delights of our Australian landscape and culture.  Our house is about to get busy.  Each year our daughter hosts a 'Hottest 100' Countdown Party.  A National radio Station, JJJ, plays the most popular songs of the year as voted by it's listeners.  The day involves lazing by the pool, eating yummy food and enjoying friendships new and old as the songs play.
I realised the other night I've never made a page about this event.  I have corrected that now - really important as this is likely to be the last one held here.  So, here is my page. (If you are reading this early, there are no photos - check back this afternoon to see them)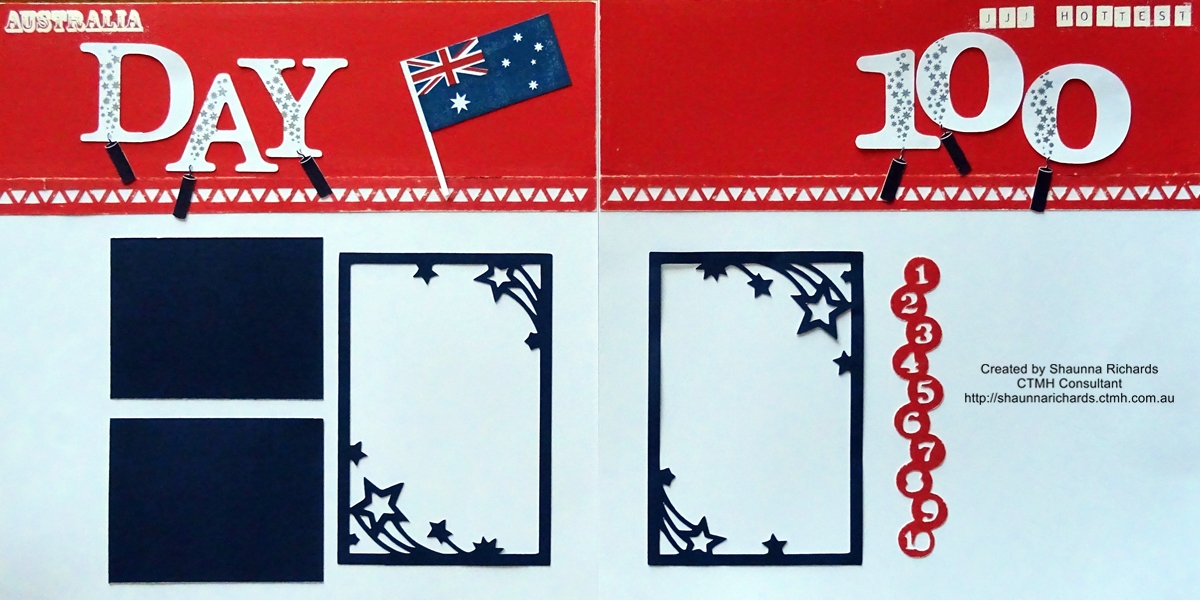 The 1-10 title will be used to list the top 10 songs and the top 10 highlights of the day - there is always much hilarity and some classic quotes that are worth recording.  I cut this title from the Artbooking Cricut Cartridge (p81).
I was happy to find a photo mat with stars too.  It's on p65 of the Atrbooking Cricut Cartridge.
The title was fun to create. I cut large letters with the Artiste Cricut Cartridge and added the fircracker stars to each letter.  I then embossed these with silver heat embossing powder and fussy cut the firecrackers below the letters.  The Triangle Border punch added detail and then I sanded it for some texture.
The Australian Flag stamp in this set is very clever.  You stamp the flag in Outdoor Denim ink onto white cardstock and then stamp the smaller cross in Cranberry.  It's easy to line up because our stamps and blocks are clear.
Hav a fabulous Australia Day, remember to take lots of photos and make some pages of your traditions.
Keep Smiling,
Shaunna