This Moment - Girls night out
Here is the second layout for our Little Black Dress night.  It follows on from
Friday's
post.  A large group of young women (I include myself here because I felt young that night) on the dance floor seem to spend more time taking photos of themselves than dancing!  Perhaps that is more a reflection on the quality of the music than the individuals.  Anyway, the result was a set of fun photos taken at awkward angles but filled with smiles.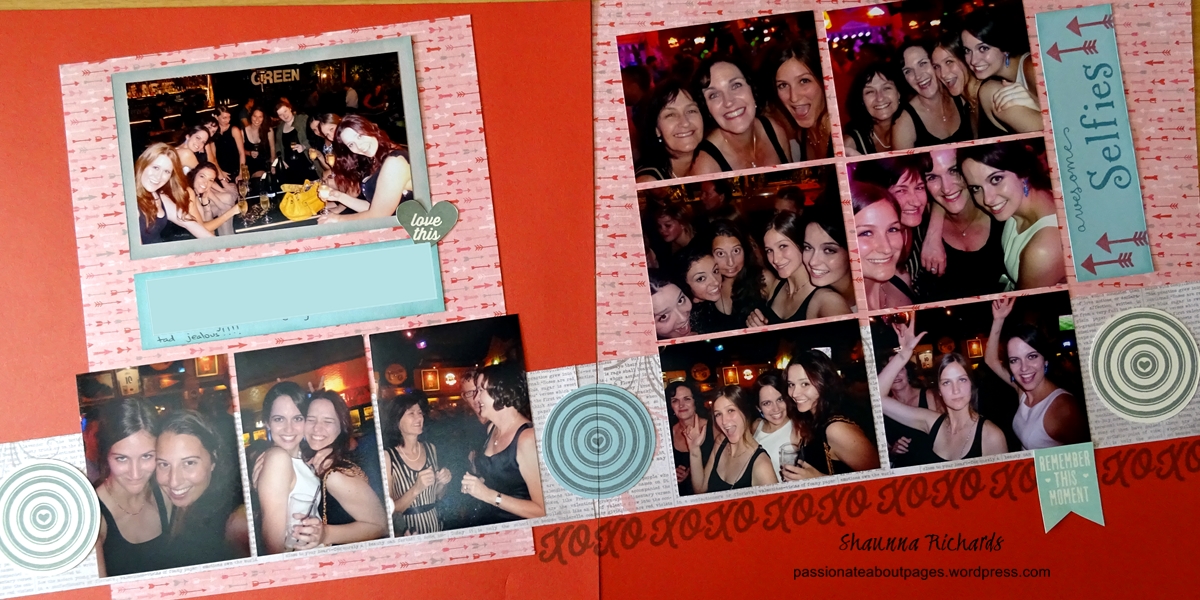 The layout is based on
Hocus Pocus
, p56 of the
Magic How To Book
.  I liked the angles - they give more energy to the layout and reflect the feeling of the night.
The Stamp of the Month,
This Moment
 (S1501), worked beautifully with the them.  I was really happy with my XOXO border.  I also used one word from the
You're the Bomb
 (C1617) stamp set in my title.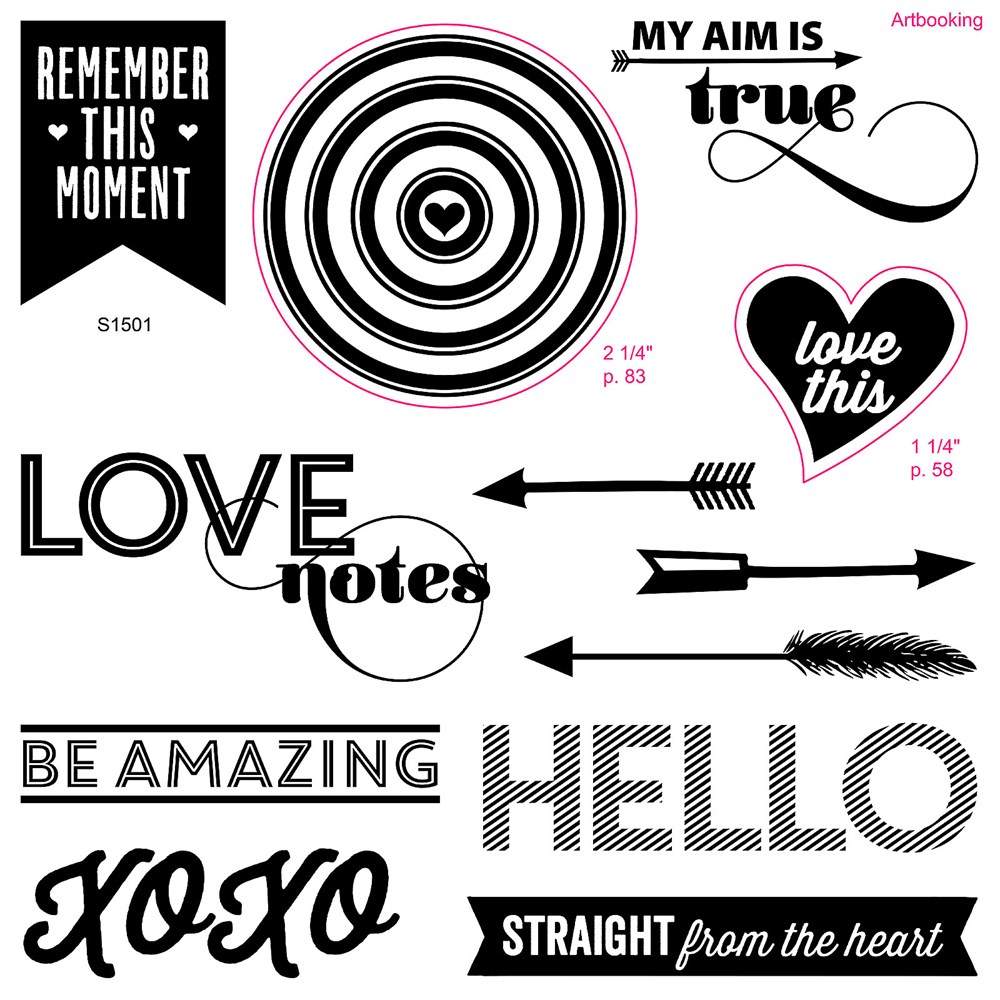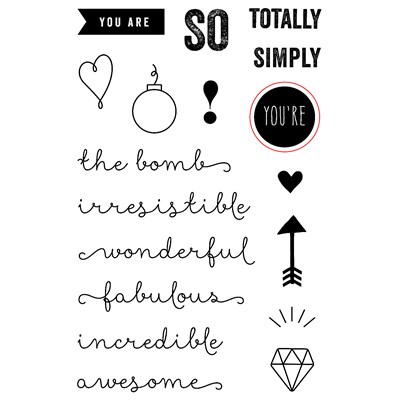 Keep smiling,
Shaunna