Imagine you were a Princess
When I was at the CTMH Convention in Disneyland, I spent some time in the theme park (as you do) and one of my favourite activities was watching the parade in the afternoon.  The first day I watched the characters and was caught up in the magic of it all.  The second day I was standing behind a little girl, all dressed up like a Princess, who was having the time of her life.  I think I spent more time watching her priceless reactions than I did the show.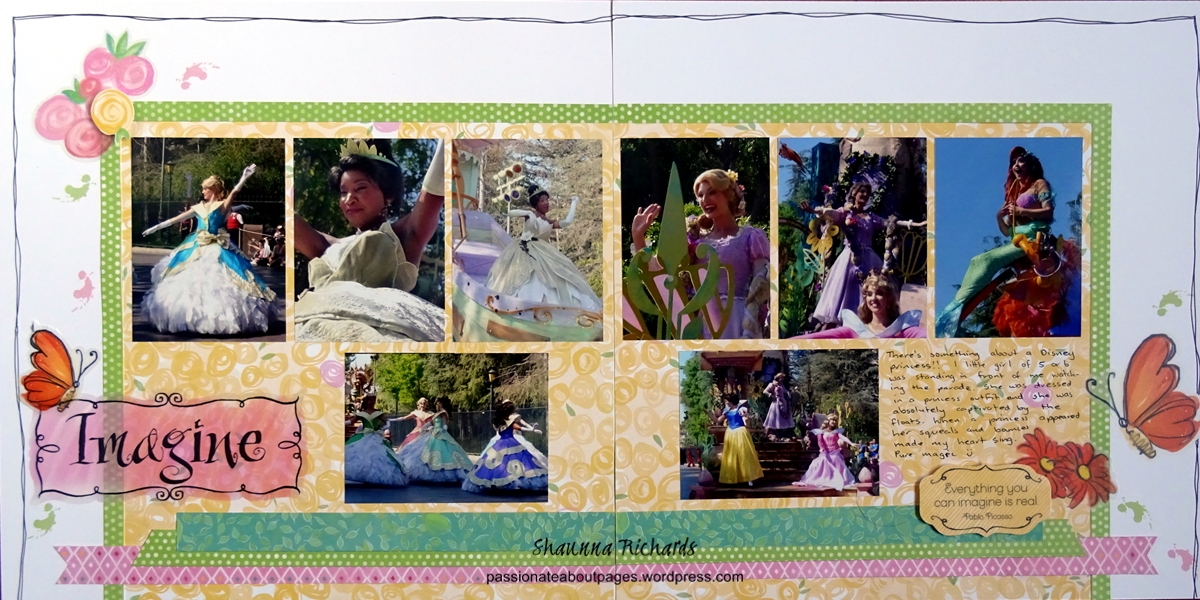 This layout is featured in the
Brushed WOTG Kit
and it is perfect for my photos of the Disney Princesses in the parade.  The
Brushed complements
stickers are vellum so you get to see a little of the papers through them - gorgeous!  The page came together really quickly.
I have a little trick I can show you in class for cutting the green frame around the yellow paper - it's quick and saves paper.  Ask me to show you how next time I see you.
Click
here
to order your Brushed papers and complements or drop me an email.  I'm featuring this pack in all my classes throughout November - it fits so well with all the beautiful blooms in the gardens here in Perth at the moment.
Happy Scrappin'
Shaunna