Australasian November 2014 Stamp of the Month Blog Hop S1411 It's the Little Things
Welcome to November's Australasian Stamp of the Month Blog Hop.  We have all been creating with the
'It's

the Little Things' 
stamp set.  If you arrived here from
Wendy's Blog
you are in the right spot.  If you happened upon us accidently, WELCOME to the hop.  Once you've checked out my post you can click on the link at the bottom to visit the next blog on the tour.  Eventually you'll end up back here.  Enjoy!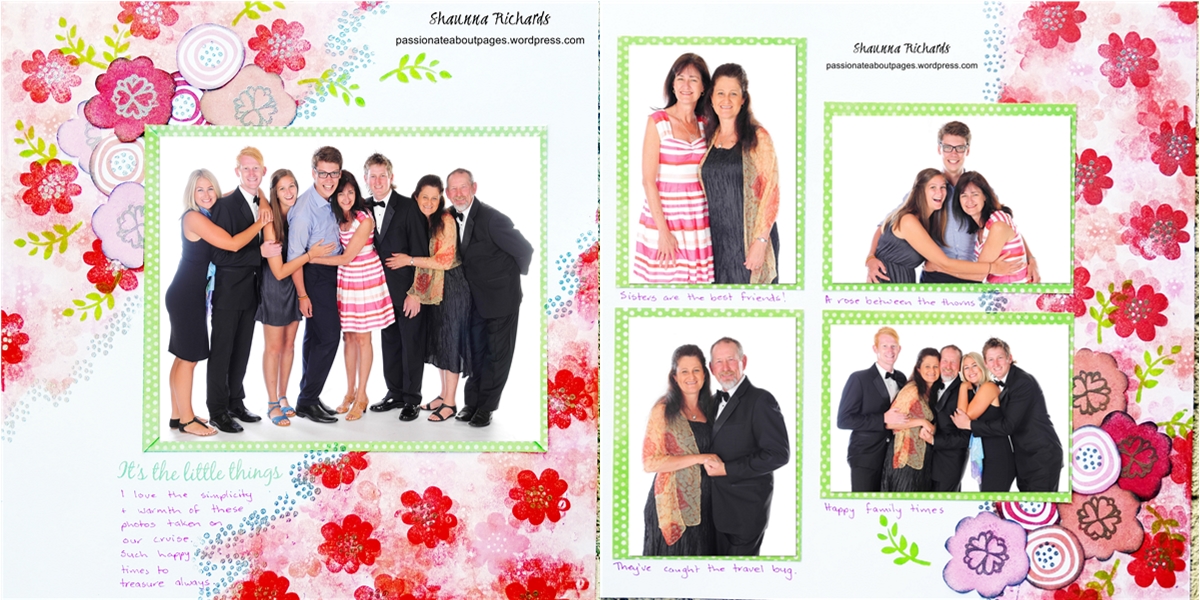 I wanted to create a bright and cheerful layout to match the mood of these photos taken on Formal night during our recent Mediterranean Cruise.  We were cruising to celebrate my sister's 50th birthday.  Not every family member could join us but we so rarely get the opportunity for family portraits we jumped at this one.
I recently watched a You Tube video on the 'Smack Down' stamping technique and I just had to try it.  Before I was a scrapbooker I used to spend hours creating fabric using machine embroidery.  This stamping technique reminded me of that process.  Click
here
to watch the
Smack Down Stamping
clip.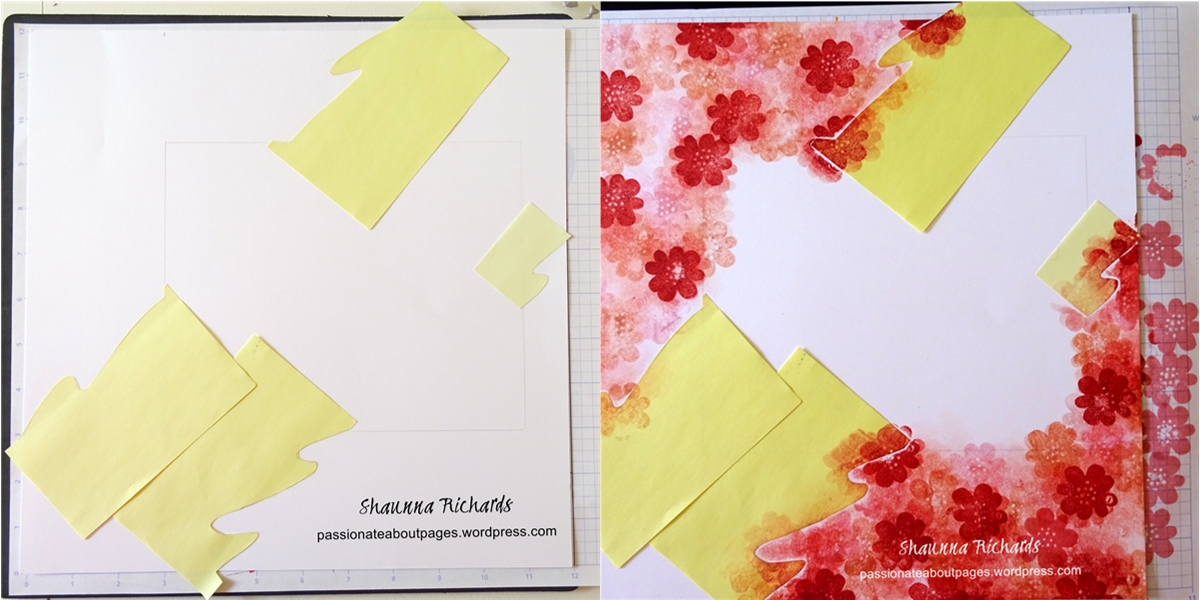 The photo above shows my masking and smack down stamping.  I followed the exact process demonstrated in the video.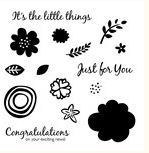 I used just the top left flower for the smack down stamping.  My three colours were
Pixie, Sorbet and Cranberry
.  Then I stamped the bottom right flower and the concentric circles onto scrap daisy white paper and embossed the centres with
Silver Heat Embossing powder
. Do your embossing while the stamped images are on a larger piece of paper and cut them out when you are finished. I daubed the edges of the cut outs with slate ink to help them stand out from the background.  I created an accent cluster top left and bottom right of the double page layout.  I also used the dotty flower centre to define the edge of the smack down design and in the centre of the Cranberry flowers on the page. The leaves were stamped using
Pear Pigment Ink
so they would stand out against the pink and red background.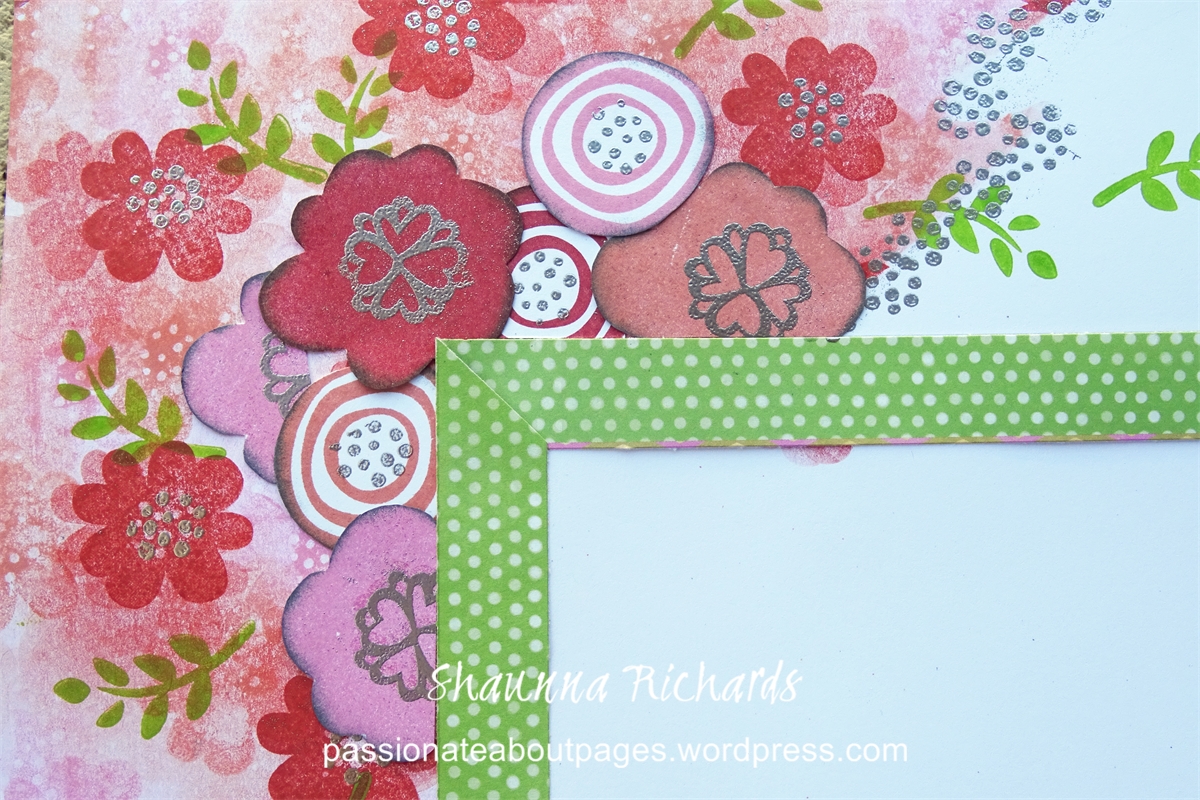 The 
It's the Little Things
 Stamp of the Month is only available during the month of November.  Full retail price is $27 (S1410) but why pay that much when you can get it for just $5 with an accompanying $75 order? Visit your
consultant's website
to place your order or write your wish list.
Feel free to leave a comment or share this blog post with friends before you hop over to
Anne's Blog
to see what she has created.
Happy scrappin'
Shaunna