Classic Doily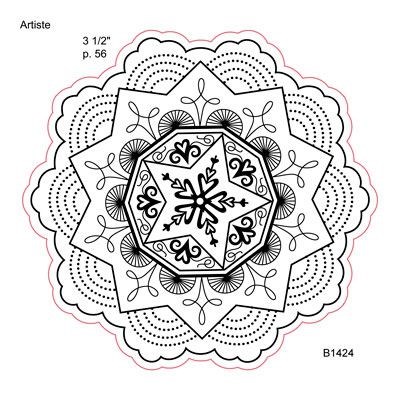 I fell in love with this stamp as soon as I saw it in the catalogue.  It's called Classic Doily (B1424) and it does remind me of hand embroidery.  I was playing with our new heat embossing powders and thought this stamp embossed with gold would look pretty special.  It does!  But you will have to believe me because I forgot to photograph it before I did the next step... colouring it in.  I had planned to keep one plain but the colours of the Shin Han Touch Twin Markers are so gorgeous I couldn't stop colouring.
I began with 3 blue markers and then chose 2 neutrals to go with them plus the red for a highlight.  I just used straight colouring - no shading or fancy stuff.  I also left a few sections white for contrast.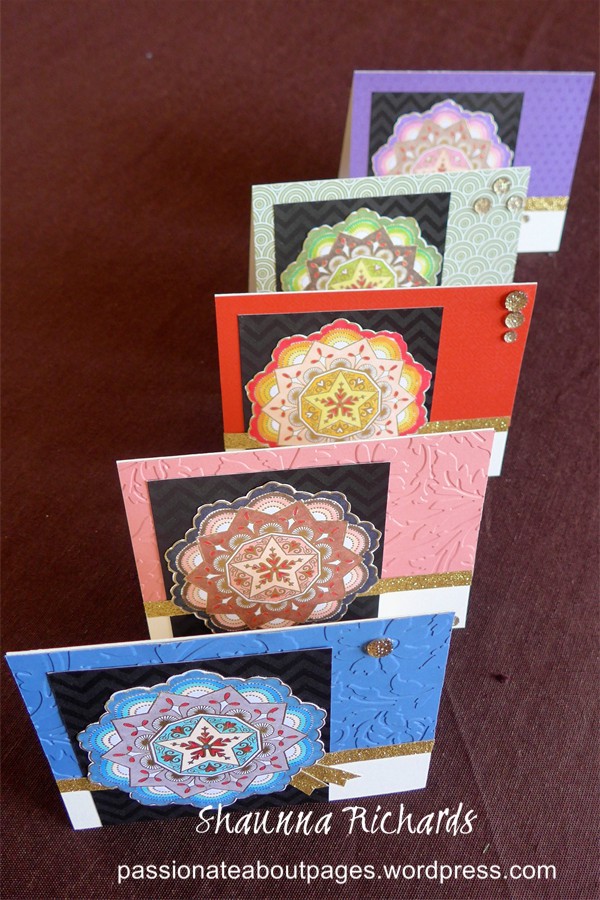 For each card I used a different colour scheme.  The doily has the look of mosaics and I love how it appears a little different in each colour way.  To make the cards I used Black from the Basics Paper Fundamentals pack(Z1939) to frame the doily and then a co-ordinating cardstock.  The red, green and purple are from Paper Fundamentals and the Blue & Pink are plain cardstock dry embossed using the Floral Embossing folder (Z1994).  Gold shimmer trim (Z1985)  and Bling Gems Gold Assortment (Z2023) added a bit of pop.
Shin Han Markers used:                                                                                                                                  Red Card:  Barely Beige, Pastel Green, Golden Yellow, Marigold, Carmine                                                         Blue Card: Pastel Peach, Turquoise Blue, Cerulean Blue, Marine Blue, Warm Grey 4,Carmine                    Pink Card: Barely Beige, Pastel Peach, Mahogany, Black, Carmine                                                          Green Card:   Pastel Green, Leaf Green, Vivid Green, Sap Green, Bronze, Carmine                                 Purple Card: Barely Beige, Tender Pink, Peony Purple, Lavender, Clay, Carmine Click here to see all the colours in our range of Shin Han markers. This design would adapt beautifully to a scrapbook page.  I have some photos from a mosque I need to print to use with this stamp.  What photos would you team it with? Happy Scrappin' Shaunna