Goofy's Orchestra
Whilst visiting California Adventure we came across Goofy conducting an imaginary orchestra.  He was very funny and then I realised the fountains behind him were synchronised with the music.  Very cool.  I just had to dedicate a page to his antics.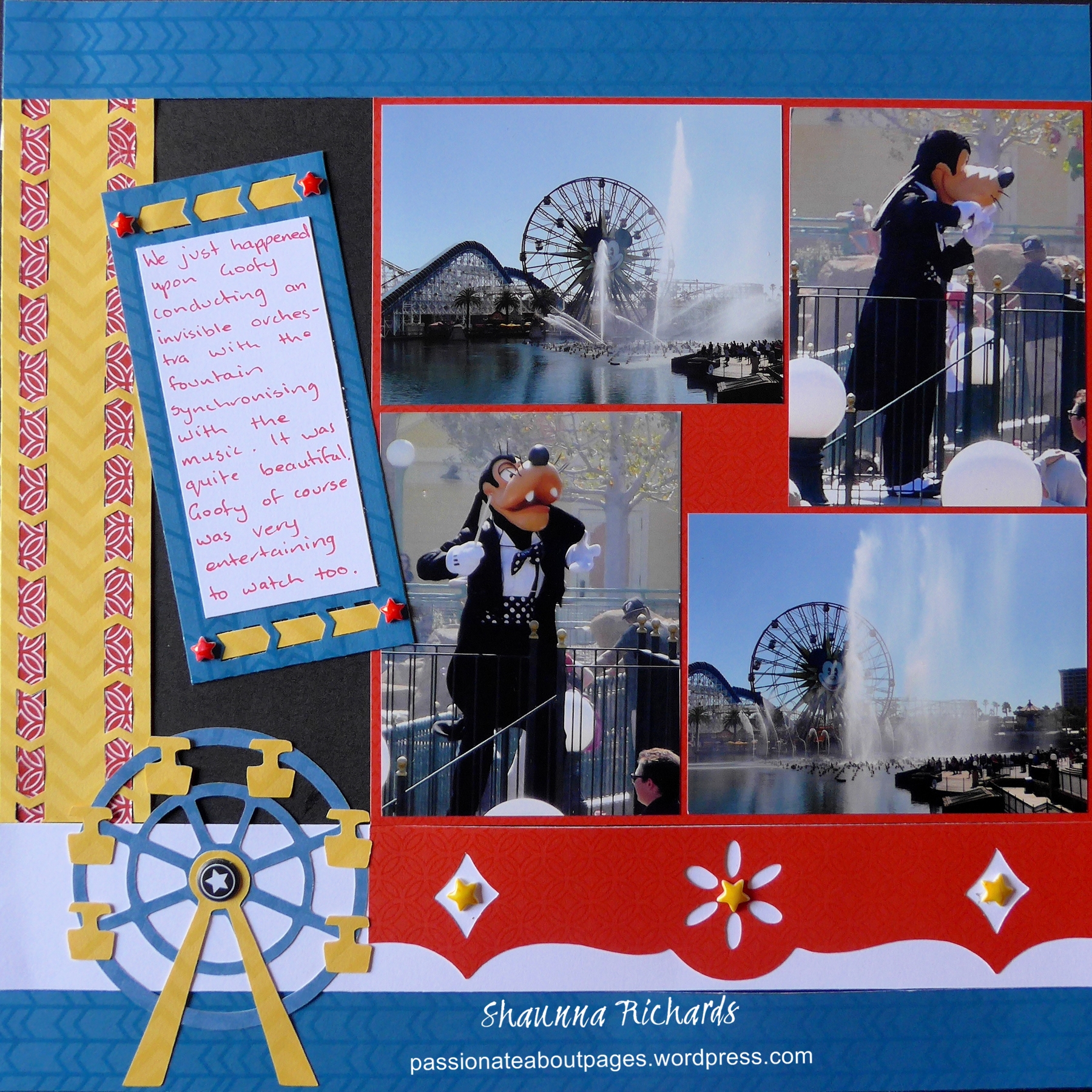 This layout is based on one called, appropriately, "Performance".  You will find it on p48 of the CTMH Magic How To book. (9040) The papers are this month's featured collection - Paper Fundamentals and these colours come from the Adventure Assortment pack (Z2032)
I cut the border on my Cricut and used white enamel stars (Z2010).  They got a bit lost on the page so I coloured them in with my Shin Han Markers - much happier with that now!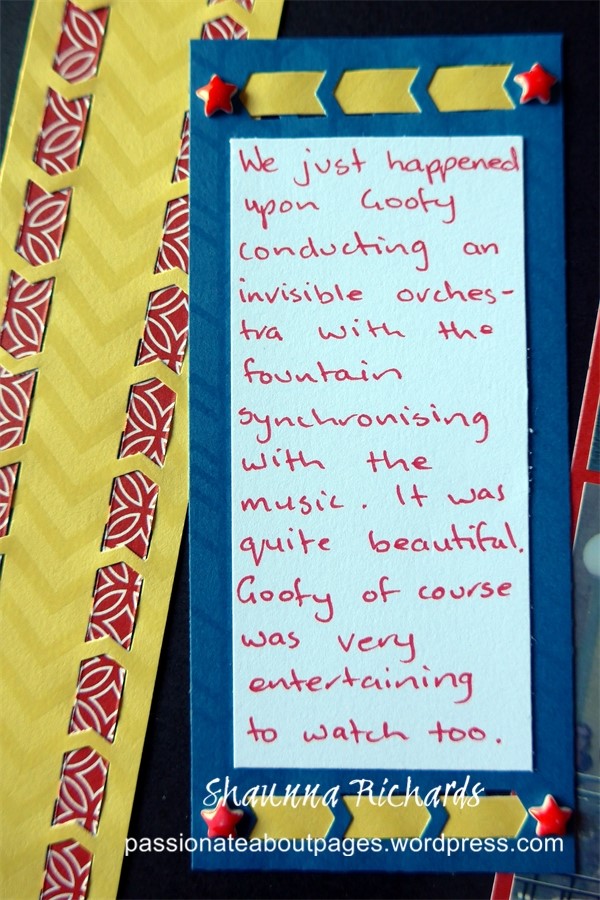 I am more than a little bit in love with the Chevron Border Punch (Z1998) and just had to add it to this page too.  I cut strips 1/4" wide to thread through the border and give it a different look.  The white stars got a make over again - in red this time.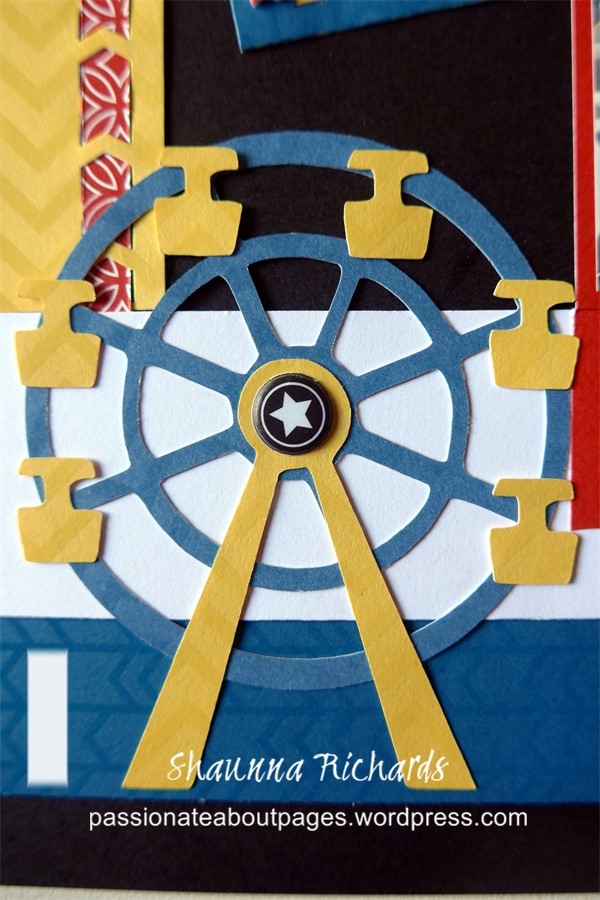 I thought the page was finished at this point but there was a dead spot in the lower left corner.  A quick flick through the Cricut Artbooking booklet and I found the perfect embellishment.  Isn't this Ferris wheel so cute?  Did you know you can get a Cricut cartridge for half price as a hostess?  All you need are a couple of friends who want to make a card or page, $300 in orders and you qualify!  Click here or more information on the awesome rewards you can earn as a hostess. Happy Scrappin' Shaunna