Warm Fuzzies Door Hanger
Have you ever read or heard the story of 'Warm Fuzzies'?  When I was a teacher I would read this story to my class and have everyone decorate a paper bag with pictures & words relating to their personality.  Througout the day, other students would write a small note of encouragement or affirmation and secretly slip it into the bag. This was a "Warm Fuzzy".  You should have seen the delight on their faces when their bag had a warm fuzzy in it.  The kids would go out of their way to see good things in each other so everyone recieved a warm fuzzy each day.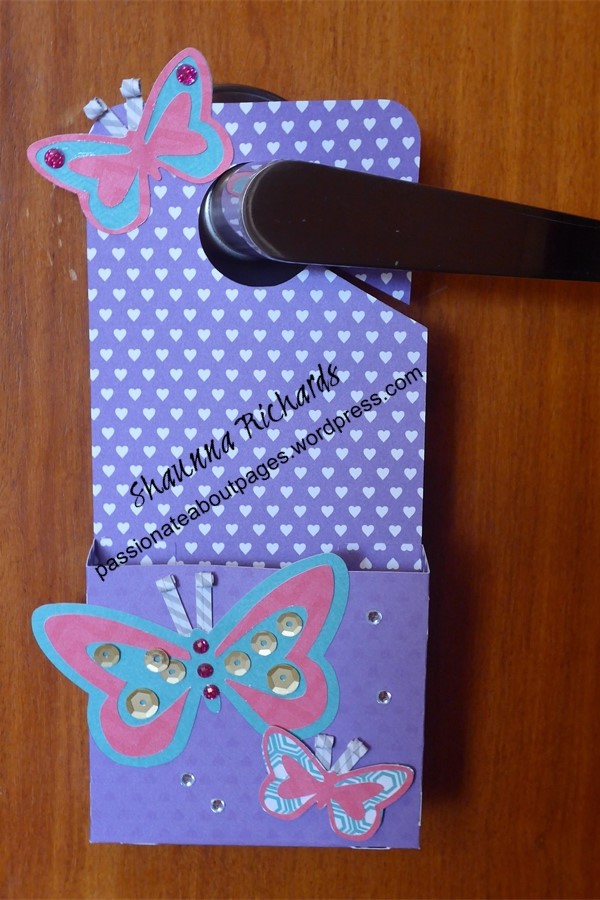 I was reminded of this story when I made this cute door hanger using the Artiste Cartridge for the Cricut and realised it had a pocket.  Wouldn't it be fun to make one for each bedroom in your house and encourage the exchange of warm fuzzies?  Grandies could have them on doors for when the little ones visit.
Click
here
to read the original story by Claude M. Steiner or
here
to read an adaptation of it.  I have never run out of warm fuzzies and I get so many in return.  I hope you do too.
Happy Scrappin'
Shaunna