Fishing
My husband only goes fishing once or twice a year.  This trip was ocean fishing with a group of industry colleagues.  He only caught the one fish but enjoyed his time on the boat.  The rows of reels caught his photographer's eye as did the jetty boards.
I used Timberline papers with Indian Corn Blue cardstock for this layout.  The design was super simple so it was a quick page to make.  When I scrapbook photos of Mike's adventures I try to honour his belief that pages should be classic and moderately embellished, allowing the photos to pop off the page.
I had fun creating the title as one decorative element on the page.  The large letters were cut using my Cricut and then inked with a dauber.  Adding the longer words in
Tiny Type Epoxy Alphabet
meant the element wasn't too large on the page.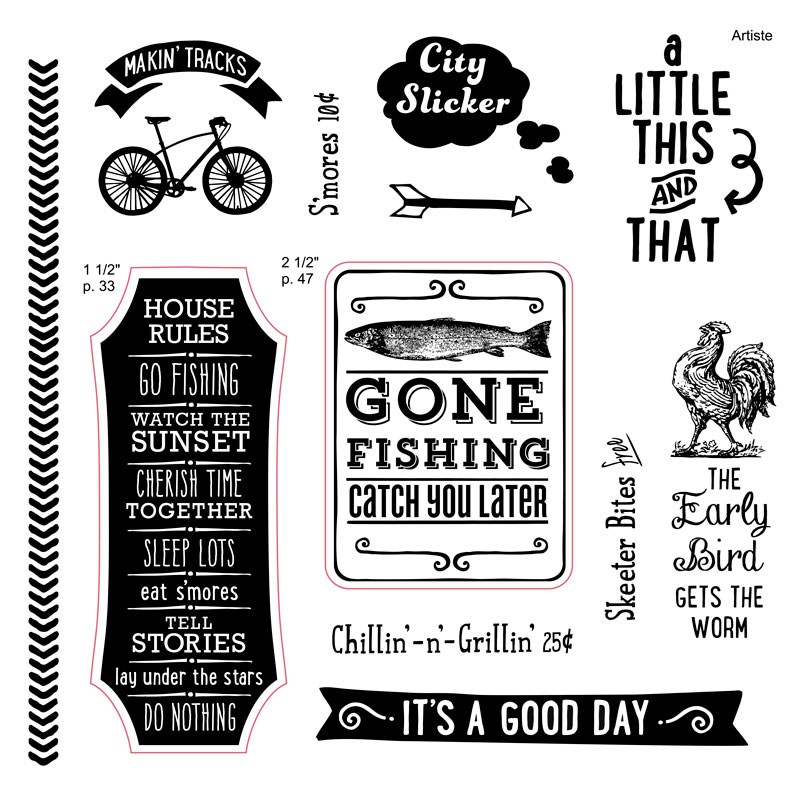 I couldn't resit using this stamp from the Catch You Later stamp set (D1580)
To soften the edges of the printed paper and make it look a bit like water, I used a simple technique of swiping the edge of the ink pad from a couple of centimetres inside the paper toward the edge.  You can be quite haphazard with this technique, the more irregular your inking the better it looks!  Swipe all in one direction or cross hatch for a different look.
Happy Scrappin'
Shaunna
PS: Last days to take advantage of the Free To Be Me promotion.  Click
here
to visit my Pinterest page and see lots of great ideas featuring these papers. Place orders at
http://shaunnarichards.ctmh.com.au