Aussie and Kiwi Stamp Set Blog Hop
Hello and welcome to the
Australasian Stamp Sets Blog Hop
. If you have arrived here from 
Mandy's Blog, Hall of Indulgence
,
then you are in the right place. If you landed here by accident, no problem, please join in by following the link at the end of this post. The hop is a circle so you will end up back here.
As Australasian Close To My Heart consultants we wanted to showcase the Australasian Stamp Sets that Close To My Heart designed especially for our market. The projects we feature  today are shared in the spirit of both gratitude and national pride.  We felt Anzac Day was a great day to showcase some Aussie and Kiwi talent.
I am so grateful our country allows us so much freedom and choice.  I love to take mini-breaks with family and friends in our wonderful landscape.  Today's page features one of our national emblems, the kangaroo.  Seen in the Aussie bush, they are quite beautiful.  We recently enjoyed a few days staying in a house about an hour out of Perth. It was called
Roos Retreat
.  Each evening 20-30 kangaroos came to graze right in front of the deck.  We loved watching them as the sun set in the distance.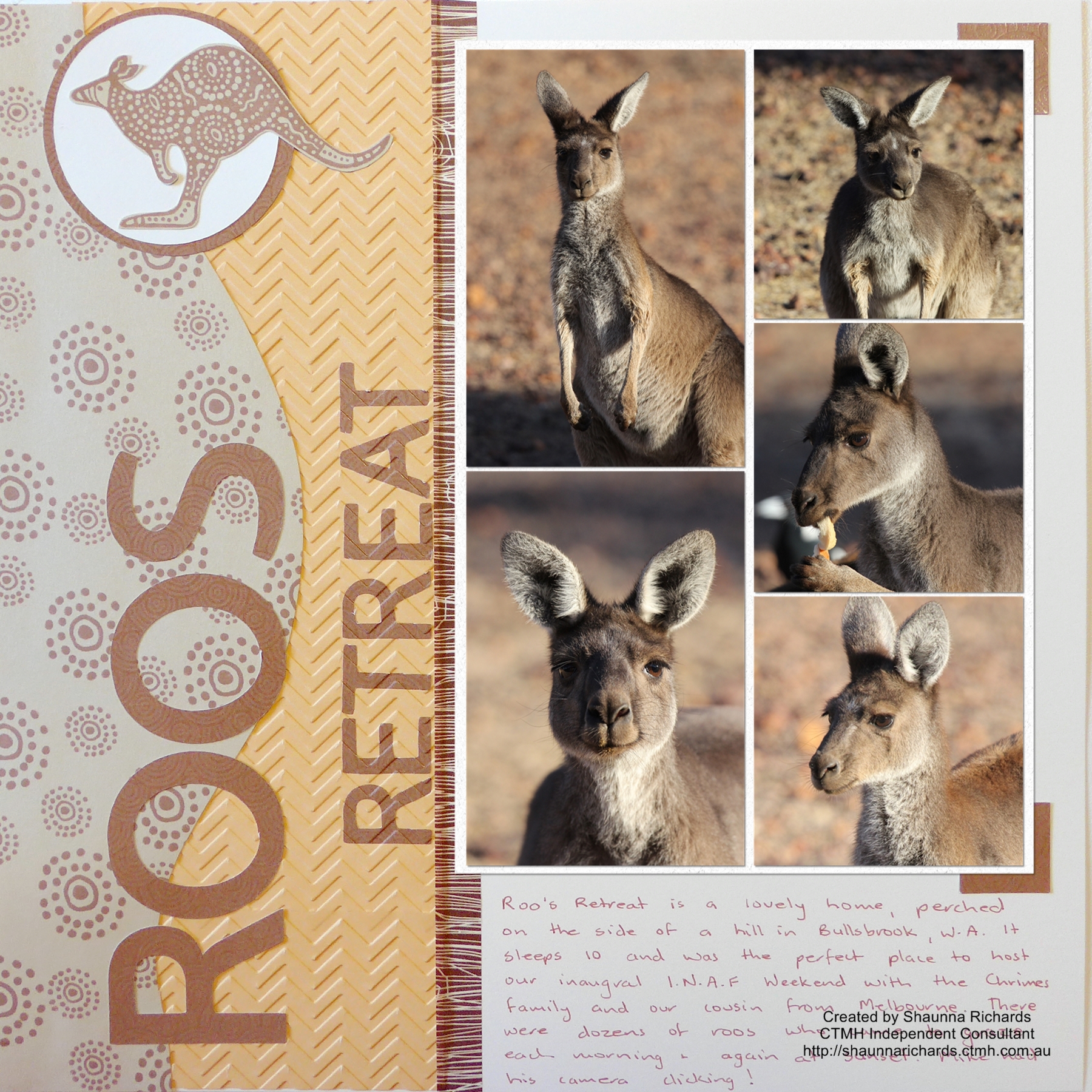 I chose the
Outback Adventure
Stamp Set (D1596).  I love the strong iconic images of this set. The two circular stamps are perfect for random stamping a background like the bamboo (1301) piece on the left of the page.  I free hand cut the curve to soften the page a little.  The title was cut using the
Artiste
Cricut Cartridge (Z1790) and I glued the word 'Retreat' to the Creme Brulee (X5754) cardstock BEFORE  embossing it with the
chevron embossing folder
(Z1925).  This makes it look like the title is part of the paper rather than an added element.  The kangaroo was fussy cut after being stamped on Bamboo cardstock with
Saddle
ink (Z7121).  The final embellishment was
Woodgrain
washi tape (Z1930) which softened the edge of the embossed cardstock.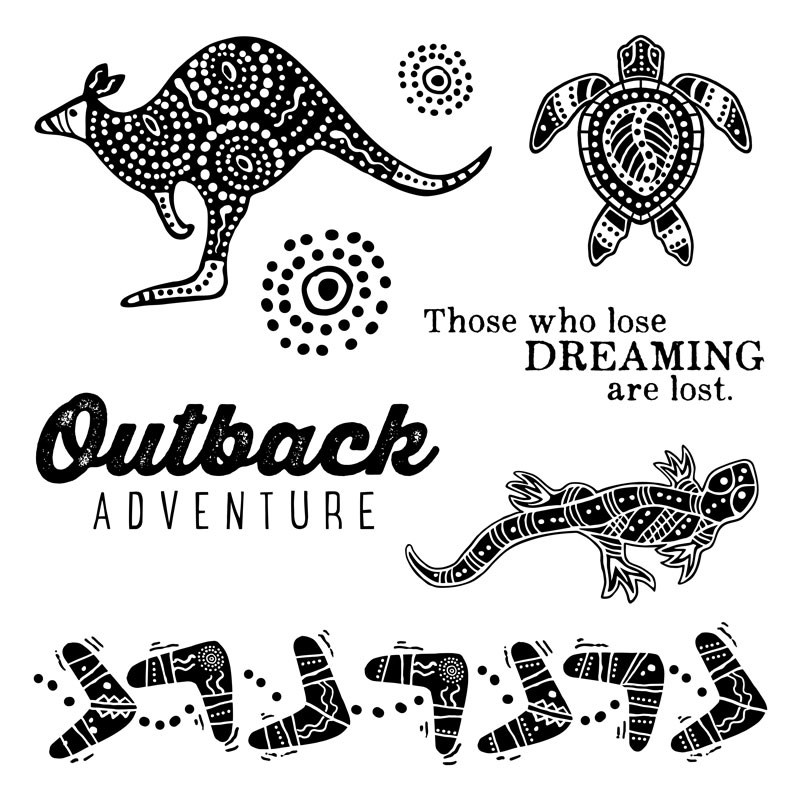 I hope you enjoy seeing the beautiful artwork that follows focusing on these stamp sets! They include
Australian Salutations
(C1585),
Australian Thanks
(C1586),
Outback Adventure
(D1596),
Hoppy Birthday
(D1597),
New Zealand Greetings
(D1601) and
Aussie Praises
(D1598).
The Australain Stamp Sets are not featured in our current Ideas Book, they were released after it was printed. Click
here
to view the complete range.  I'd love you to leave a comment before heading off to the next stop,  Savannah's Blog, 
Savannah Scraps
Happy Scrappin'
Shaunna