English Markets
There is something about fresh produce markets that just draws Mike and I in.  We love the smells, the colours, the banter of the stall holders and the opportunity to see foods we haven't experienced before.  The
English Markets
in Cork did not disappoint.  We went back a second time too!  The cold meats, cheeses and marinated mushrooms were delicious - we enjoyed a beautiful picnic back in our B&B (because it was raining again) and washed our treats down with some bubbles.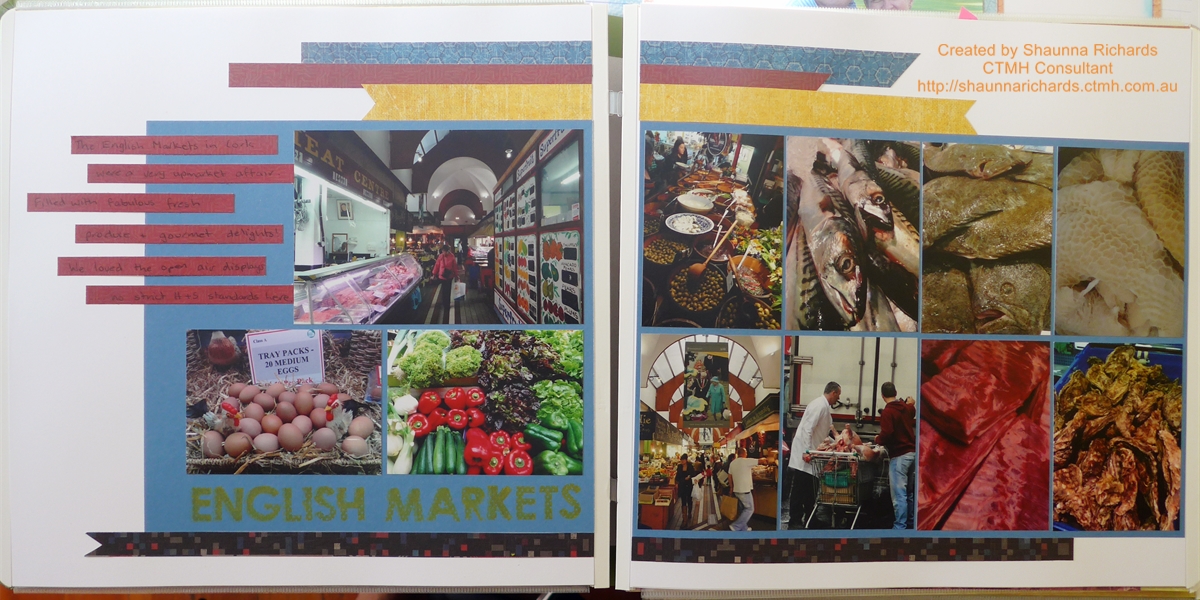 This layout came from
Make It From The Heart Vol 1
(page 36) and was perfect for using the last few scraps of my Pro Player paper pack.  I LOVE the fact that I really only have bitty scraps left of the 7 collections from our first catalogue.  The Workshop on the Go packs are just perfect for making 4-10 pages.  I am guilt free to splurge on the 7 NEW collections launching February 1st because I have consumed rather than collected this past 6 months.
Be sure to check into my
website
on Saturday to view the NEW Ideas Book & Catalogue online.  You are going to love the new collections.
I also have an extra blog post coming this week.  Saturday is the beginning of a new month and that means a NEW Stamp of the Month.  I have joined 7 other consultants from around Australia and New Zealand to create a blog hop to get your creative juices flowing ready for when you own this new treasure.  So be sure to check in here on the 1st Feb as well!
Happy Scrappin'
Shaunna