Freo Architecture
We just love walking around cities and looking up - all sorts of architectural delights await when you raise your eyes above the shop fronts.
For this layout I chose the
Paper Fundamentals Basic Assortment Papers
 (Z1939).  They have a monotone, glossy resist pattern on one side a pattern on the other.  Both sides accept ink around the edges.
I accented my page with
Wood Grain Washi tape
 (Z1930).  For this effect, simply stick a little down, double a bit onto itself and then stick the next little b…
St Patrick's Day
Yesterday was St Patrick's Day and a bit of serendipity saw me scrapbooking a photo from last years St Patrick's Day!  I decided a monochromatic colour scheme fit the bill.  The chosen colour of course, was green!  I love using shades of the one colour on a page - it always makes the elements work together so easily.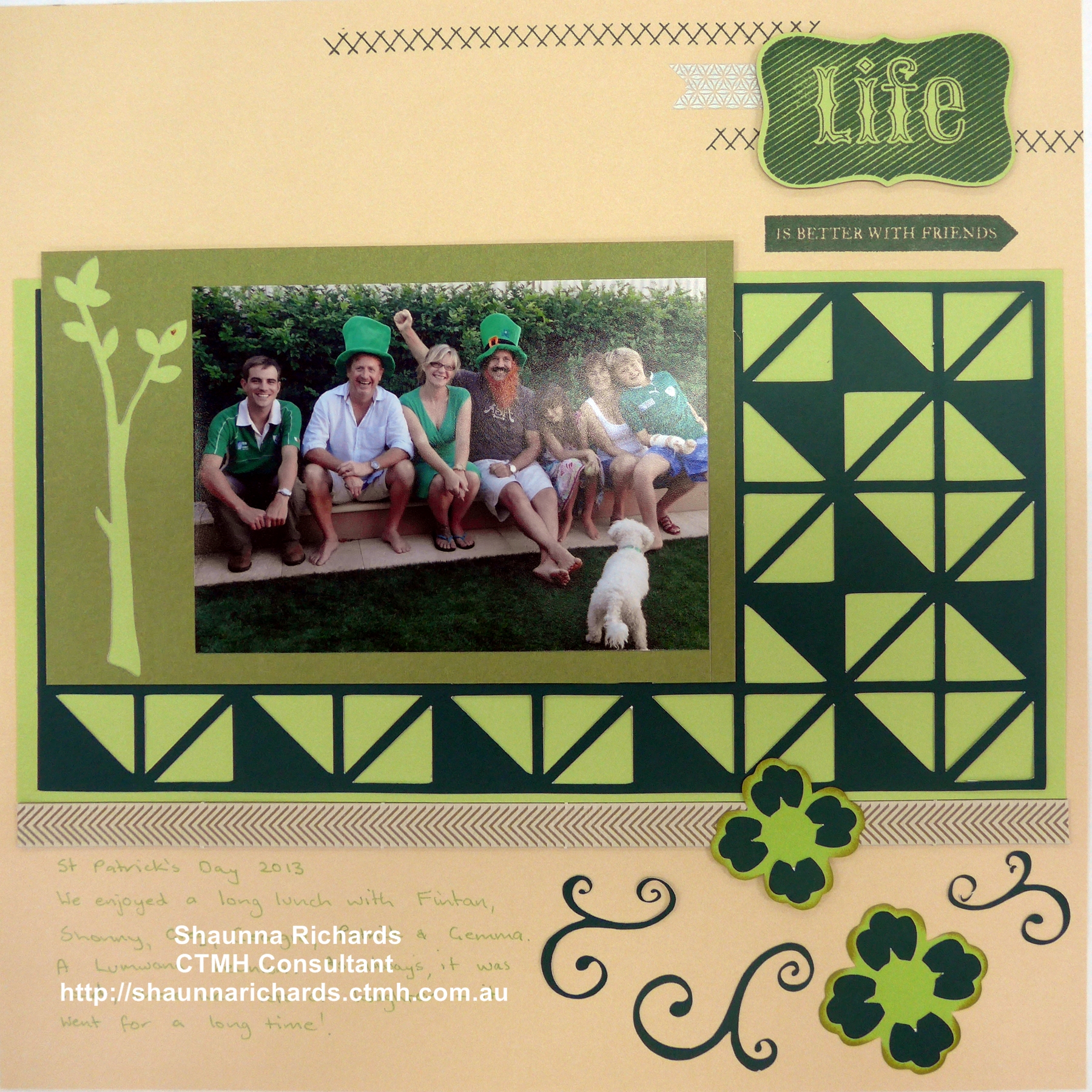 I chose Champagne for my background because it is an earthy neutral and it was what we drank on the day!  The greens  used were
Pear, Sweet leaf, New England Ivy and Olive
. I am in l…