Flower Pot Card
Enjoy the Little Things!  What a great motto for life.  We are surrounded by so many beautiful blooms in gardens and parks at the moment and this stamp set reminds me of that.
A few years ago, someone clever made a flower pot card at one of my workshops and I always planned to do one but never got around to it.  I have a friend who is going through a tough time at the moment and thought this little card may brighten her day.
It didn't take long to make.  I watched a video that gave me all the in…
Butler House - Washi Stamps
Our visit to this beautiful house in Kilkenny, Ireland last year was an absolute treat.  It was right next to the castle and had been lovingly restored.  When we travel we mainly stay in modest hotels or apartments but do like to 'splurge' once or twice along the way.  Mike picked this place and it did not disappoint.  If you are heading to Ireland I thoroughly recommend
Butler House
.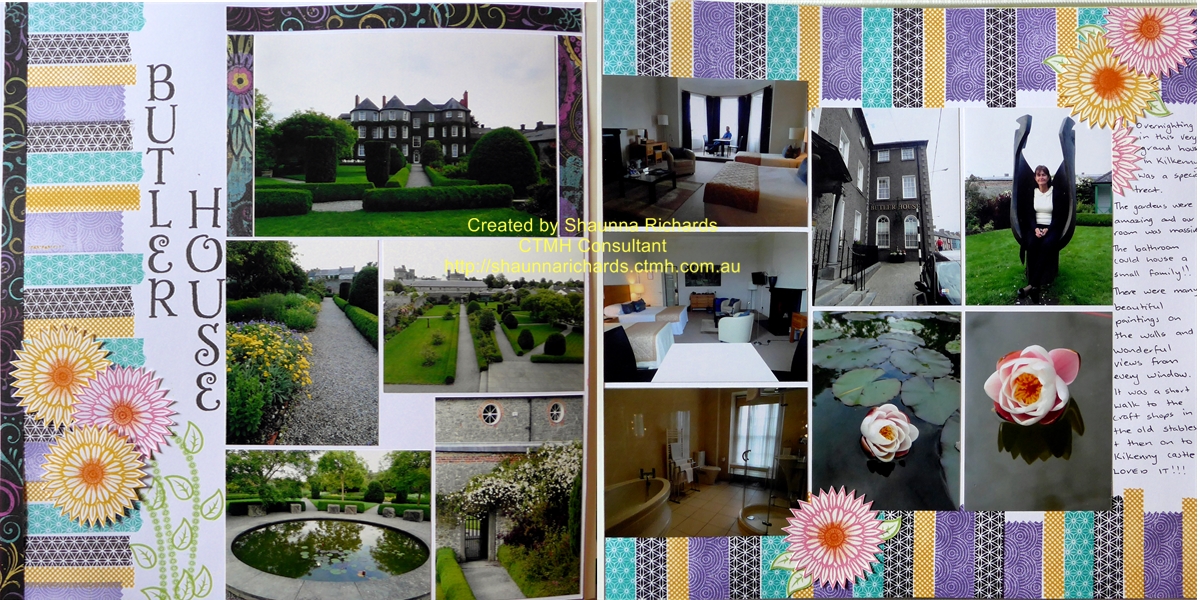 I wanted a simple layout so I could fit lots of photos onto it.  I have very rapidly fallen in love with Washi Ta…